Opening hours
Monday to Friday 8:00 a.m to 6:00 p.m
Saturday & Sunday Closed
For your video wall projects, ITECHIA selects the best technological solutions adapted to your needs: Bezel, Brightness, Diagonal, Architecture, Control platform, etc.
The new generation of video wall displays offered by ITECHIA are designed for maximum exposure and come with incredible image quality.
The frame is almost undetectable for attractive visual content.
Your communication in XXL version!
With TVTools WALL, fully and intuitively control the display on your video walls in real time. TVTools players guarantee you a high-quality display on your screen walls up to 16 monitors, or for the realization of deconstructed walls without any limitation.
OUR PARTNERS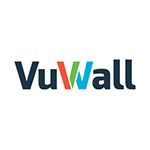 Opening hours
Monday to Friday 8:00 a.m to 6:00 p.m
Saturday & Sunday Closed